A Jewel in the Middle of the Panamanian Rainforest
Welcome to the Summit Rainforest & Golf Resort
Enjoy Unparalleled Views, Quality, and Comfort
The Summit Rainforest & Golf Resort is a mixture of paradise and elegance that will make your visit a perfect place for your vacation travels or business meetings. It is also considered a hotspot for Birdwatchers as it is situated next to the Pipeline Trail, where over 1,000 different bird species migrate throughout the year. Whether you're visiting Panama for a cultural or ecological experience, with attractions such as the crossing of the Panama Canal Railway Company or the view of wildlife animals such as sloths, capybara and toucans, the Summit Rainforest & Golf Resort will not disappoint!
Register and Receive our Lowest Available Rate!
Click on the link below and sign up to immediately access our Preferred Member rate with 24-hour free cancellation policy.
Receive benefits such as Free breakfast, Wi-Fi, parking and tours!
Spend Time on our Outdoor Pool Deck - with 2 Pools!
Our outdoor pool deck is a dream come true for any guest who wants to relax within the Panamanian rainforest and sun tan or simply enjoy tropical weather. With 2 outdoor pools and a spacious deck, as well as a large mural with all of the animals that you can find within our country, you really won't want to miss this!
Sloth Rescue and Rehabilitation Center Opening
On December 1st, 2021, we inaugurated our country's first ever Sloth Rescue and Rehabilitation Center. A project that consists of helping one of the most seen animals in the Panamanian rainforest, the sloth. Sloths constantly suffer from many accidents in the forest area, being electrocuted by electric poles or forced to migrate due to deforestation, and due to the lack of resources in rehabilitation centers and foundations, these animals are obliged to be rehabilitated in a limited space and under concrete. So we took the initiative to create a rehabilitation center where these animals can be cured in their natural habitat and thus, be able to guarantee that by releasing them, they will be able to defend themselves and survive in the wild.
Summit Golf Club
Panama's First Golf Course
The Summit Golf Course maintains a long history, as it was originally opened in the 1930's and served as a field for residents of U.S. military bases as well as for the workers of the Panama Canal.
The field was built in the Camino de Cruces National Park, which is where the Spanish transported gold in Colonial times.
It was only until 1850, when the Panama Canal Railroad Company was built, that the Camino de Cruces was no longer used for transit.
It was in 1999, when our family found this abandoned gem and began to build what is now our Summit Golf Club.
Due to our course's unique history, one of its biggest attractions is that you are able to see the Panama Canal Railroad Company cross, as you play.
For an immediate Tee Time reservation, please contact our Whatsapp number +507 6997-8393.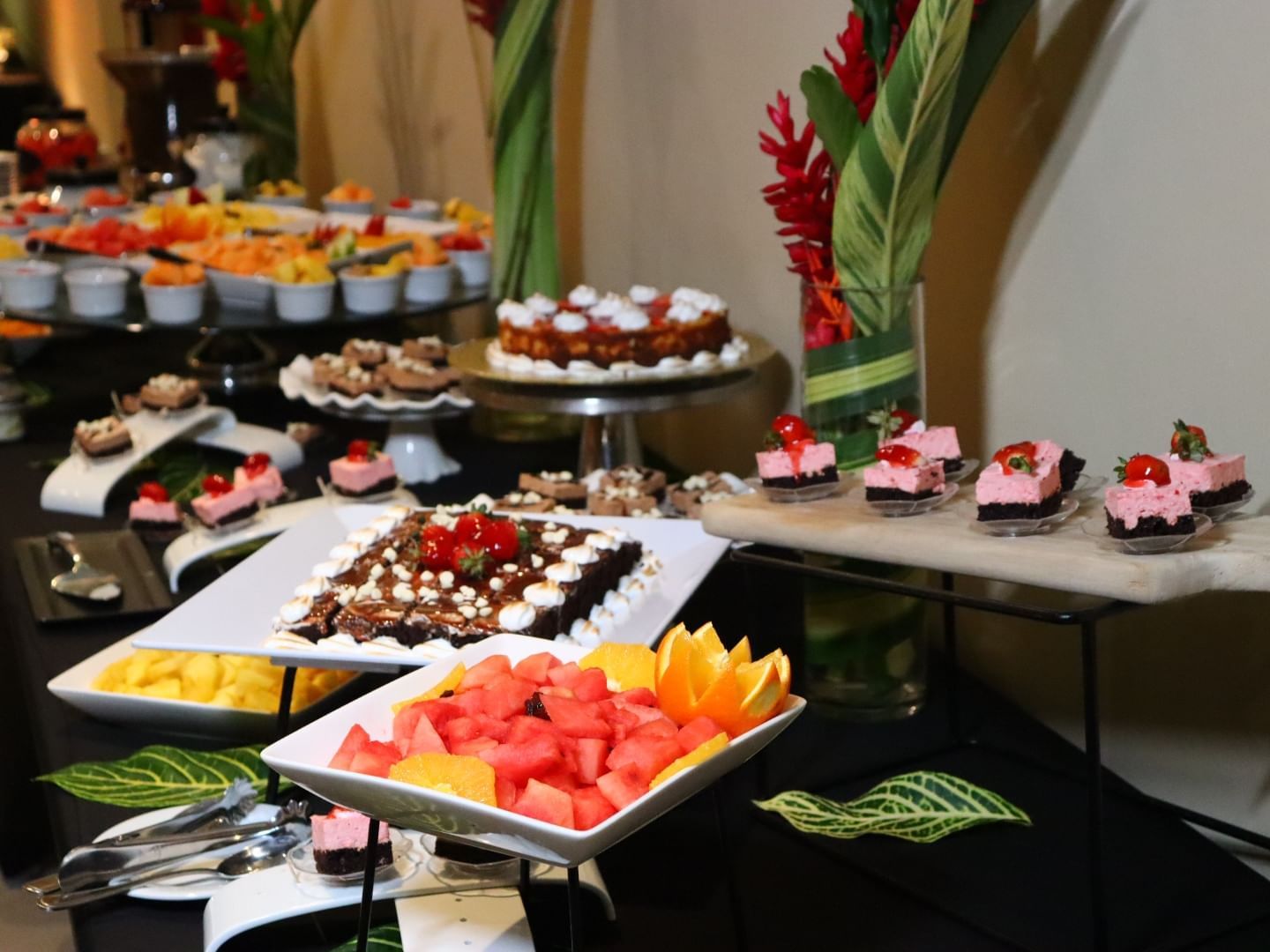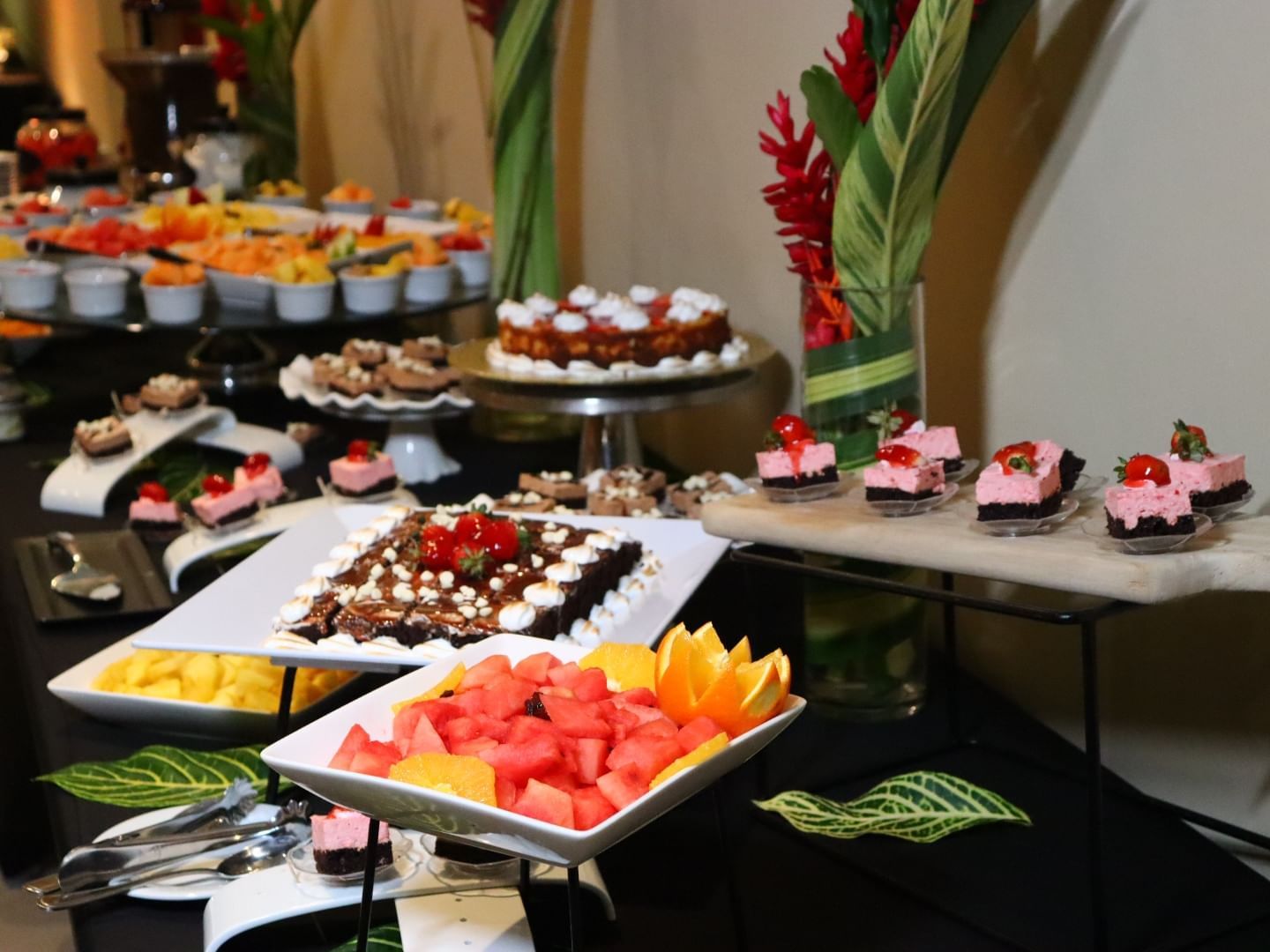 Destination Weddings
Choose one of our 15 event spaces for your special day!
Take a walk down the aisle with Panama's enchanting rainforest as your backdrop, and say "I do" under our romantic gazebo. Celebrate your wedding day on the poolside terrace, in our outdoor patio, or in our alluring ballroom, complete with a customized catering menu. Contact us by Whatsapp: +507 6672-4039
Meet our Activity Hosts!
Aside from ecological amenities, our hosts have several daily activities planned for you that range from treasure hunts, acuatic dance, mini golf, bonfires with marshmellows, bingo nights, karaoke nights, outdoor movie nights, and more!
We are also Dog-Friendly!
We at the Summit Rainforest encourage guests to bring their furry companions!
If you'd like to bring your dog with you during your stay with us, make sure to add a note in the comments section of your reservation, and our Front Desk will charge this added value to your bill!
Our dog rates are $60.00 per dog and include a water bowl, food bowl, and bed for your dog.
* Guests are only allowed to bring 2 dogs per room
* Weight limit per dog is 60 lb
* All dogs must have their vaccines up to date
To add this to your stay, simply select the rate you would like to book and you will receive a pop-up with this option!